Markus Haub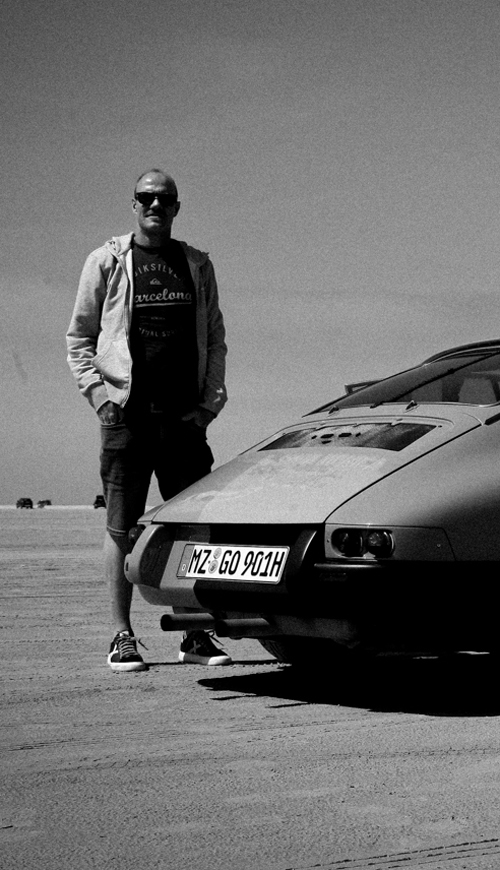 Markus Haub is born in Germany, studied Transportation Design at the University of Applied Arts in Pforzheim and worked several years in Barcelona for Volkswagen and Renault in their Designstudios. Since 2007 he concentrates mainly on his art and shows his paintings currently in galleries in Spain, England, Austria and Germany.
In 2020 he founded the "Studio H49", his gallery and studio space in Mainz/Germany where he creates and exhibits his work.
In his art he combines digital with manual techniques, photography and Collage with bright acrylic paints, spray and varnish and creates something completely new. The main themes are cityscapes of New York, Barcelona or Mainz and also classic cars, which are his big passion. In 2008 he started the series "Racing Legends", which now consits of more than 1000 pieces and ist still continued. He finds his motifs at Rallies or meetings across Europe. Contact.